Our catering menu changes from time to time so please click to view or print our most current Catering Menu.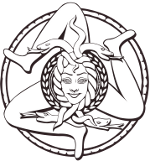 The Trinacria
The Trinacria is a Sicilian symbol of abundance and fertility of land, as well as its strength.
The head of Medusa with snakes, a symbol of wisdom and pride woven of wheat, indicating fertility. The three legs represent the three capes of Sicily. Trinacria means "triangle", for the shape of Sicily, the largest island in the Mediterranean sea.