Our scheduled hours are Tuesday through Saturday 5.p.m. until … 
Dine in and take out available. We do not accept reservations.
Thank you and have a great day.
APPETIZERS
Four Cheese Ravioli – Ravioli lightly breaded and deep-fried, served with marinara sauce for dipping.
Bruschetta – Homemade crusty bread topped with tomatoes, basil, olive oil and mozzarella cheese baked to perfection.
Caprese – Sliced tomatoes with fresh mozzarella and basil, drizzled with a balsamic glaze.
Hot Antipasto – Mussels, clams and shrimp sautéed in a spicy marinara sauce. Served with roasted red peppers, artichoke, and chunks of mozzarella.
SALADS
Apple Gorgonzola Salad –Tart Granny Smith apples, dried cranberries and Gorgonzola cheese, on a bed of romaine lettuce. Served with our signature Italian strawberry vinaigrette.
House Salad – Lettuce, tomato, red onions, and mozzarella cheese. Served with our homemade Italian vinaigrette.
Palermo Pear – Romaine lettuce, goat cheese topped with pears, cranberries and walnuts. Served with our Sesame Ginger dressing.
Blue Cheese Insalata – Iceberg lettuce drizzled with creamy blue cheese, crispy bacon, chopped tomatoes and Gorgonzola cheese.
ENTREES:
Josephine's Combo – Mama's meatballs, homemade sausage and a side of pasta served with a chunky Bolognese  sauce.
Pasta Gregorio – Cheese Ravioli layered with our homemade sausage, meatballs and mozzarella cheese. Covered with our bolognese sauce and baked to perfection.
Fettuccini Alfredo – Fettuccini pasta in our creamy pecorino sauce. (add chicken or shrimp).
Chicken Parmesan – Lightly breaded and fried chicken cutlet topped with marinara sauce and mozzarella cheese, baked to perfection. Served on a bed of pasta.
Tuscan Veal – Parmesan encrusted veal cutlet, lightly fried and sautéed in a white wine lemon sauce. Topped with melted havarti cheese and a tomato, basil and garlic mix. Served on a bed of pasta.
DESSERTS
Cheesecake
Limoncello Mascarpone Cake 
Cannoli 
Chocolate Torte (GF)
Tiramisu
Coconut Cake
Chocolate Peanut Butter cake
MENU UPDATED FOR:   Oct 3rd – Oct 7th  2023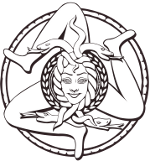 The Trinacria
The 
Trinacria
 is a Sicilian symbol of abundance and fertility of land, as well as its strength.
The head of Medusa with snakes, a symbol of wisdom and pride woven of wheat, indicating fertility. The three legs represent the three capes of Sicily. Trinacria means "triangle", for the shape of Sicily, the largest island in the Mediterranean sea.